As technology develops, the forgiveness of the golf clubs has been increased by the manufacturing companies by using several tricks, especially, the production material and the shape of the irons, which have changed over time, making the irons more forgiving.
In this article, we discuss the most forgiving irons of the last 10 years. So stick around until the end to find out what you've been looking for. Welcome to Sportic Media.
Table of Contents
Are today's golf clubs better than 10 years ago?
There is no proof that golf clubs get worse with age. Clubs that are well-maintained will last a lifetime. Clubs older than ten years should be examined for better alternatives, but clubs younger than five years do not require replacement aside from wear and tear problems, to which wedges and forged irons are especially susceptible.
But the thing is no matter what ratings and facts say, we all know the modern irons are way better than the older golf irons. The main reason for that is technology development. The manual work has been handed over to the machines, and therefore high accuracy is guaranteed.
So if you are looking for a better golf iron, we stringy recommend you to go for a modern one that has a good overall rating in the gold community.
What are the most forgiving irons ever made?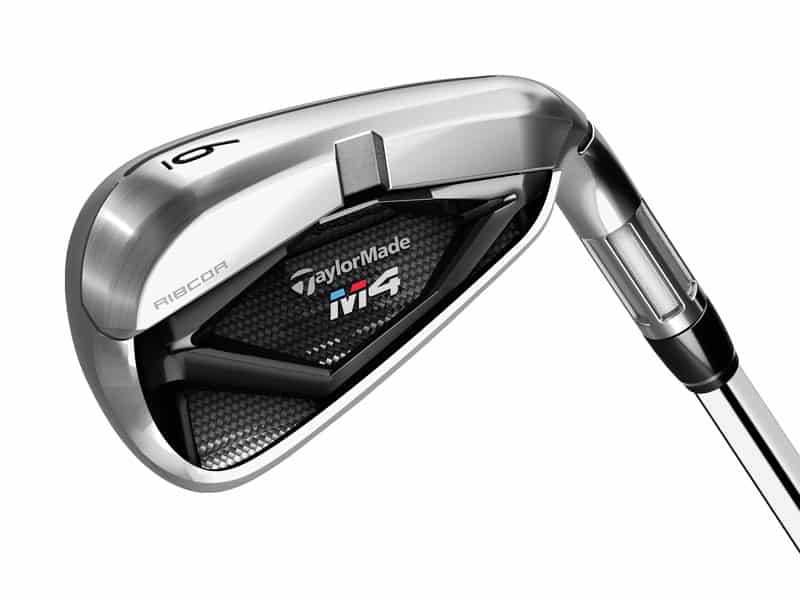 The M4 irons made this list because they were specifically made to boost the ball's launch when struck. Furthermore, forgiveness was a consideration in the design of the M4 irons.
They are incredibly accurate irons, and thanks to their cavity back and offset hosel, they definitely meet the definition of forgiving irons.
Along with the speed pocket and RIBCOR combination, which encourages face flexibility for improved forgiveness and effective energy transfer at impact.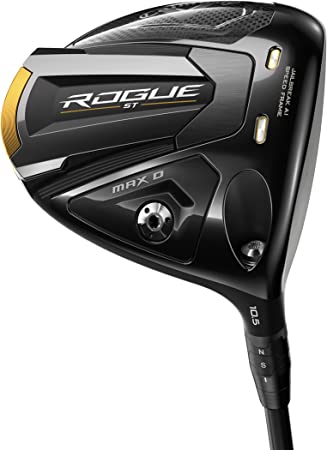 You should think about this if you're looking for a simple way to improve your golfing distance. The CBX irons, which we named the winner in this category, have a slightly larger clubhead.
The 360 Cup Face in this club will help golfers with slower swing speeds who have trouble getting the right launch and distance. A seven iron in this set will have a loft that is very different from a seven iron made ten years ago. It will resemble a five iron more.
LAZARUS Premium Golf Irons.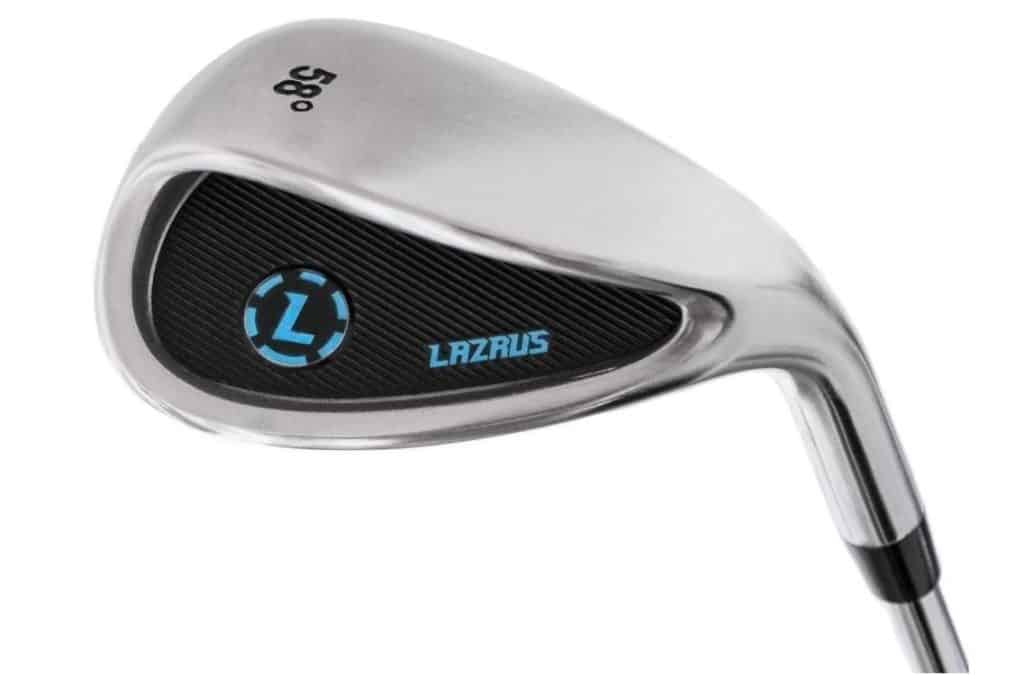 The Lazarus premium golf irons are intended to be your all-time favorite set of clubs. They are produced in the same facility as some of the most popular iron sets on the market right now, such as the Callaway, TaylorMade, and Cobra models.
In fact, they resemble other high-end brands so much that it's difficult to tell them apart at first glance.
This decade saw a rise in the popularity of PING Golf among golfers. PING's expertise in center of gravity (CG) manipulation began with their GMax irons. At the time, these PING irons had a relatively low CG, which raised their forgiveness.
Their COR-Eye technology, like Callaway's CF technology, extends the distance by accelerating the ball by altering the flex of the iron.
The longer irons in this set weigh less than average, which allows your swing speed and clubface at impact to be more constant across all of your irons.
The two nine irons in the Mavrik set, which consists of four irons, are my personal favorites.
These irons seem to be very well balanced, which is the first thing I noticed about them. On the hand, it feels very substantial and heavy. The head shape is the second factor. The heads appear to be made of titanium.
The low center of gravity and a high moment of inertia were priorities in the design of the Cobra F9 Speedback.
Prior to the SZ series, which Cobra has since introduced, this was the company's longest and fastest club.
This iron's shaping enables much greater forgiveness on off-center hits while also providing a very soft feel at impact, which is difficult to achieve with a game-improving set.
The Cleveland Launcher Turbo HB clubs could completely transform your golfing experience if you are having trouble driving the ball at reasonable distances with standard irons.
The hybrid-shaped back of the first club in the set, a 4-iron, gets smaller as it moves toward the pitching wedge until it is barely discernible on the pitching wedge.
Since the club head is hollow, it has a center of gravity that conventional iron designs simply do not have.
Additionally, the club produces turbocharged speeds thanks to the HT1770M steel insert, giving you more distance on every shot.
Distance is indicated by the letter D in the Wilson Staff D7 Irons. This club's main emphasis will likely be power rather than finesse.
They provide excellent control, forgiveness, and feel during ball contact so you know the ball is going in the direction you intend to hit it.
The Ram Golf EZ3 Men's Right Hand Iron Set, 5-6-7-8-9-PW-Free Hybrid Included was one of my best investments ever.
Because it was inexpensive and had the best reviews, I bought it at my neighborhood golf shop, and it turned out to be one of my best purchases ever.
This set is one of the best iron golf clubs available. You won't find this combination of distance, power, and forgiveness in any other sets.
For instance, the EZ3 has a cavity-back construction that enables more natural swinging.
What are the most forgiving irons for high handicappers?
One of the most difficult aspects of the game is undoubtedly using the irons, so if you have a higher handicap, you should make sure your set of irons is capable and forgiving.
We are aware that sometimes we are not in the best of shape when we are on the course. But you can help yourself by spending money on a set of irons that is forgiving and won't punish you as harshly as the next set if you don't hit the ball in the middle of the face every time.
Srixon discovered that a variable-thickness pattern milled into the back of the steel face insert for the ZX4 maximizes ball speeds and launches after using technology to replay numerous shots.
Additionally, you receive the Srixon range's standard VT sole, which in my opinion is the best sole for turf interaction so your club doesn't get stuck or skid too much.
The Cobra hybrids and fairway woods have been using the rails on the sole of the club for a while. The rails have a significant impact on how the turf interacts.
The club glides through the grass and turf very easily because it doesn't dig and the two rails prevent the face from twisting.
When I tell you that the T rails help chunked shots, it's not a joke. They prevent the club from digging, allowing it to skid into the ball for greater success.
The irons have clubfaces that resemble standard irons, but the hollow back helps to turn the irons into hybrids that are much easier to hit.
Looking down at the Cobra T rails significantly lessens the intimidating nature of thin iron.
How often should you replace your golf irons?
If you play golf occasionally or with a low handicap, a reasonable rule of thumb to follow is to change your golf irons every four to five years, or after about 300 rounds. By doing this, you can stop the golf clubs from degrading to the point where it adversely affects your game.
Let's start by determining how much time they have left. The lifespan of a golf club is very long. There are many golfers using irons that are 10 years old, and it takes a lot to bust a club. Therefore, it's not as if they're going to crumble in your hands upon impact. But the truth is that you're leaving a good deal of improvement on the table if you don't replace your irons at least every five years.
How do you tell if your irons are worn out?
It's time for new equipment if the head of your driver is littered with dents or the face of your irons/wedges has no grooves due to extreme wear. According to McKee, the ball will lose spin when entering the green if irons and wedges lose their grooves.
Do golf clubs lose distance over time?
It can be difficult to find truly worn-out irons, which would remind me of the time I used my dad's old clubs, which were well past their prime. You may lose 7–10 yards on them, though, if your clubs are truly worn out.
Since titanium has a half-life of approximately 60 years, your golf clubs should be fine. On the other hand, you might want to have your third ear examined.
Golf clubs won't degrade, especially in the hands of a novice, unless you're washing your iron heads every night in an acid bath.
Some related FAQs.
Do any pros play game improvement irons?
Game-improving irons are absolutely appropriate for low handicappers. In fact, it is increasingly common to see professionals on the Tour using irons for game improvement. Even the best golfers occasionally could benefit from a little forgiving.
Should a high handicapper use a 3 iron?
The 3 iron will be a better option for those who have faster swing speeds and the capacity to launch the ball quite high because it is typically a little harder to hit. Generally speaking, golfers with higher handicaps prefer fairway woods over those with lower handicaps, who prefer 3 irons.
What is considered a mid handicap in golf?
There is no official level definition, but a mid handicapper is someone who plays with a handicap that is between 11 and 20. Accordingly, you can typically shoot in the 80s each round and surpass 90 in every other round.