In this article I will compare the MP-20 HMB vs. JPX 919 Forged, with my own experience, and I will try to give out everything you need to know about these two irons, letting you decide which iron will be the best match for you.
I own and have utilized the 919 Forged. My experience with a set of MP-20 HMBs was negative. After that, I purchased a set of MP-20 MMCs, which I adore. I've decided to continue with the MMCs and have placed my 919 Forged in my backup bag.
For what it's worth, both of my sets of irons (Recoil 95s) have the same shaft. To me, MMCs simply appear and feel better. I believe that both of them can forgive. I don't know how much I should or would anticipate from any iron because a bad strike is a bad strike.
Table of Contents
MP-20 HMB specs.
The face of the MP-20 HMB (Hot Metal Blade), which is where the brand's JPX919 Hot Metal and Hot Metal Pro are cast, is made of forged chromoly steel.
According to Mizuno, the MP-20 MMC and forgiving performance are extremely similar. However, the 2-7 iron's substantial sole width and two internal 12g tungsten weights create a deeper center of gravity that aids HMB in launching shots higher.
According to Mizuno, the HMB is designed for reliable golfers who need increased ball speed without sacrificing shot-shaping capability.
Who is the Mizuno mp20 HMB for?
The MP-20 muscle-back (most bladed) is designed for professionals and those with low handicaps.
Low to mid handicappers are the target market for the MP-20 MMC (multi-metal compound).
The MP-20 HMB (hot metal blade) is designed for players with mid-to-high handicaps or low handicaps who want a lot of forgiveness.
Is Mizuno HMB forged?
HMB is made of a different soft carbon steel (1025 E HD) than the other two MP-20 irons, although having a forged face and neck.
It is really constructed of the same chromoly steel, which Mizuno uses in its cast Hot Metal irons (chromoly is more springy for faster faces).
Are Mizuno irons hard to hit?
Although Mizuno is a challenging brand, its newest models always come in several irons for different ability levels.
If you have a high handicap, the Hot Metal range will be in your category, and the MMC ranges will be in the mid handicap level. The JPX line offers a nice compromise between the two.
What replaced the Mizuno MP 20?
The Mizuno Pro 221 irons, which follow the MP-20 irons in line, have a number of important improvements, including the appearance of the clubheads.
On the clubhead, a small emblem has been added, and the numbering on the sole has been modified.
JPX 919 Forged Specs.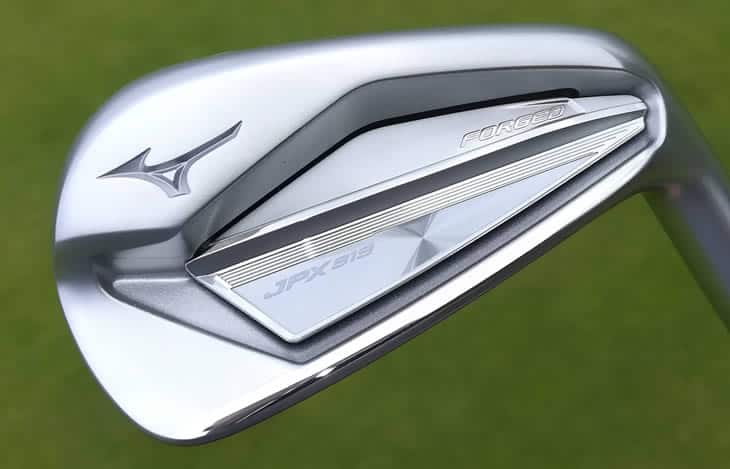 The best irons for beginners are Mizuno JPX-EZ irons. So that golfers may hit professional shots with their amateur abilities, they hit the ball higher, straighter, and farther.
Overall, the Mizuno JPX919 Forged irons are superb irons. With these, you get a little bit of everything: great distance, some forgiving power, workability, a classic appearance, and a high-end feel and sound.
They fall between between better-player and game-improvement irons, and I'd suggest them to high, mid, or low handicap golfers who want to perform with forged irons on the course.
How forgiving is JPX 919 forged?
You could anticipate that forgiveness would be subpar to nonexistent because the JPX919 Forged irons fall between GI and better-player on the skill level.
Actually, these irons have remarkably good forgiveness. It is marginally inferior to the Hot Metal form but vastly superior to the Tour variant.
Who is the JPX 919 forged for?
I believe the JPX919 Tour model will end up in the hands of the best players on the tour, the Forged model will serve golfers with single-digit handicaps and mid-handicappers well, and the Hot Metal model will do well for golfers with higher handicaps. Every golfer can find a Mizuno iron from the three JPX919 models.
What is the difference between Mizuno 919 and 921?
What is the mizuno jpx 919 forged gap wedge?
The gap wedge that was included in the set of JPX 919 HMPs has been amazing to play. The GW is 50 degrees, and then I travel in vokey sm7s to 54 and 58 degrees.
I might give up my Vokeys, though, because I've had my eye on some Mizuno wedges because of how pleasant it is to hit the 919 GW.
What is the difference between Mizuno 919 and 921?
The pre-ground leading edge that Mizuno removed from the 919s is present in the 921 Forged, which also has a lower profile and less offset. Additionally, the 921s are forged from 1025 steel in the 8-GW and Chromoly in the 4-7 iron.
Unlike the 919s and 900s, they are not made of boron steel. I felt that the 919s had a too-large a profile, and I detested my one and only encounter with the tough.
They also don't feel anywhere like as good as the 921 Forged. But as the initial commenter noted, there are now huge wait times for special orders.
What is the difference between Mizuno MP and JPX irons?
While Mizuno kept the MP line's classic design, the JPX line has a more contemporary and aggressive look that will appeal to those who have been hoping to see something flashier and more fashionable.
Additionally, the JPX series offers greater options for game improvement than the MP series due to its more modern technology.
It's not always about the design or appearance of the club, though. Rather, it was the performance. I feel the noise.
All of which cannot be evaluated without testing them or gaining knowledge from individuals who have traveled the route and tested them.